In terms of major international events, it was the 1972 Olympic Games that finally put Munich on the map. Sports, culture and the arts or fashion - it all happens here now. Cosmopolitan, modern and yet proud of its traditions - this unique blend makes Munich such an attractive place for event organisers and global corporations alike.
This is why Interline Munich has, for many years now, been offering an event service on which not only Munich-based businesses, but also companies and event organisers from further afield have come to rely for the organisation and management of exclusive events.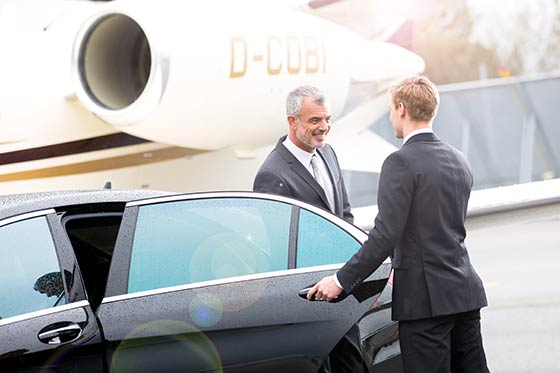 Transfers and shuttles
All you have to do is let us know when your guests will be arriving and we'll make sure they get to your event on time and in absolute comfort. Our exclusive fleet and a team of professional chauffeurs will be on call around the clock for you and your guests. We'll make sure that everything runs smoothly and without any stress whatsoever. Not just in Munich – you can expect the same service from us all over Europe and overseas.
Hotels and Locations
Thanks to longstanding relationships with the world's renowned hotel groups, as well as with exclusive independent hotels across the globe, we are in a position to accommodate you and your guests in keeping with your wishes and your budget. If you'd like us to, we will be more than happy to organise exclusive evening or leisure activities – including sightseeing and culture, shopping and fine dining options.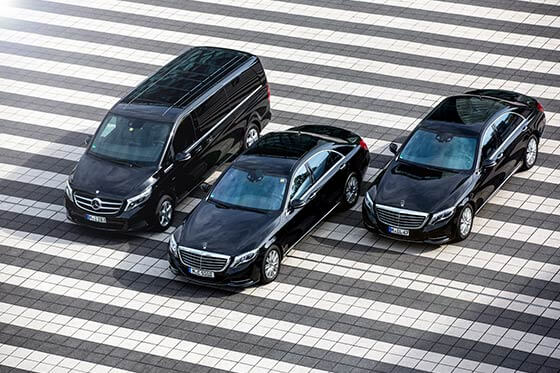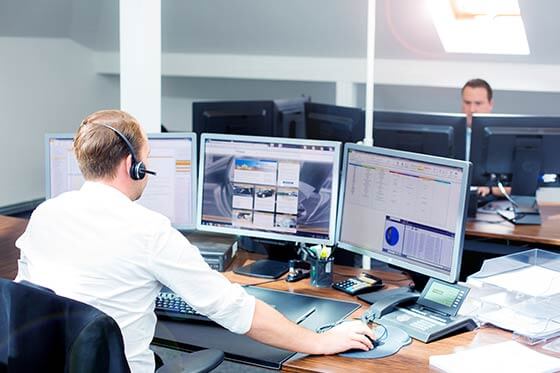 Event management
The customised solutions we offer have proved their worth time and again - for example, during the 2006 Football World Cup or at Formula 1 events, at the World Economic Forum in Davos or at accompanying side events. We chauffeur guests and event attendees on time, in comfort and safely.
Hostesses
Our multilingual and fully trained hostesses are at hand during your event to keep things on an even keel. They are a competent and, at the same time, charming point of contact for you and the guests attending your event, not only on organisational matters, but also for other event-related questions that may arise.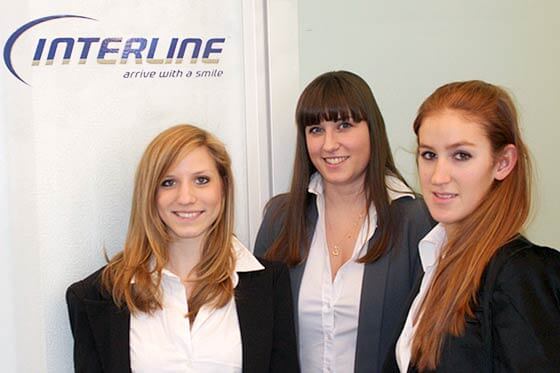 Congresses
Every year many important congresses take place around the world: the meeting of the IMF or the Security Conference in Munich. You are a participant? The limousine service of INTERLINE Munich will organize a comfortable and punctual arrival for you.

An overview of all congresses can be found here ...
Trade fairs
Whether you want to visit the Art Basel, the Fashion Week in Paris or the MiPim – we'll get you there comfortably and stress free. The experienced team of INTERLINE Munich offers a custom-made service.


Here you will find an overview of all fairs ...
Sporting events
You want to visit a football game, a Formula 1 race or any other sporting event – as a group or alone? Enjoy the INTERLINE Munich chauffeur service – we take you comfortably and safely to the desired sporting event.


Here you will find an overview of all sporting events ...