Start your journey with INTERLINE Munich using the code "Simplyflying" to save 10%
Air travel is often associated with stress, especially on the day of arrival and departure. Our INTERLINE team has set itself the goal of making your journey frictionless.
Our services at a glance:
Airport transfer
Tarmac pickup (by prior arrangement)
Parking authorization at the airport
Flight-Tracking
Individual pick-up possibilities
Transfer of large groups up to 50 people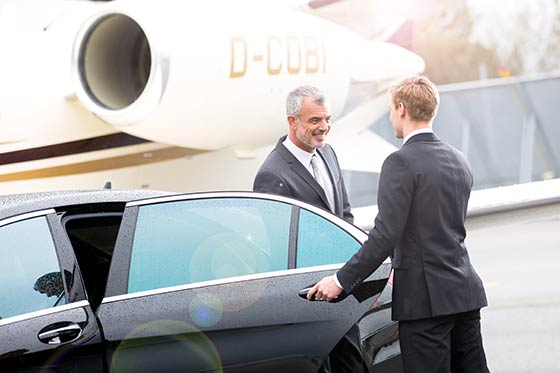 As part of our summer promotion, the code "Simplyflying" will give you a 10% discount on all services featured. Enter this code when booking.
Full-Service Transfers
Thanks to the INTERLINE airport transfer, you do not have to worry about getting to and away the airport. Even before the start of your flight, our experienced team ensures that any delays in your schedule are taken into account. Both the scheduled arrival time of the plane as well as the traffic situation on the route to the airport will be checked in advance.
One of our reliable INTERLINE chauffeurs will pick you up before departure and bring you to the airport on time. With our extensive fleet of luxury limousines, minivans and buses, getting to the airport will be an exclusive experience for you.
Tarmac pickup
In order to make your arrival at the airport as comfortable as possible, both our chauffeurs and the corresponding vehicles have the necessary permits to give you access to the runway – thereby we are able to take you directly to the plane and pick you up there. Please indicate that you would like this service, when making your booking.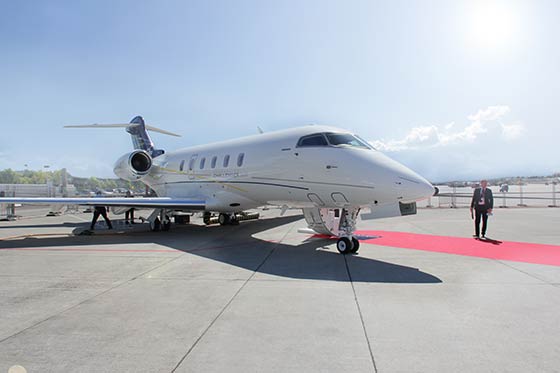 However, our INTERLINE service is not just limited to the transfer itself: Your chauffeur takes care of the entire handling at the corresponding General Aviation counter. If desired, you can also book our luggage service. Your INTERLINE chauffeur will take care of your luggage on arrival at the airport and escort you to the aircraft or the corresponding check-in counter.